His first Ultra on La Baroudeuse ROAD Race 400K - Xavier Garcia tells us
It is good to read adventure stories, ultra cycling race stories. Some people are afraid to take the plunge and that is understandable because there are a lot of barriers to overcome in cycling before feeling up to the task and armed to compete in an ultra event. But there are ultra, Ultra, ULTRA AND UUULTRAAA! The weapons are sharpened by practicing, by making mistakes, ultra cycling opens the doors to the Adventure which can last a few hours to several days.
You start cycling, you do 60K that you master quite quickly, you line up on 100K outings every weekend with the friends that you embellish a little D+ to spice up the half-day. You come home every time rinsed, but even after the worst hypoglycemia where you say to yourself: "never again ", well you're leaving again. This is sport!
You still increase the distances and you sail between 100K and 150K but where you will learn to put rhythm and intensity. You read ultra cycling articles during your rest over crazy distances of 1000K, 1800K, 2500K, 4000K, 6000K ... and you project yourself in full hypoglycemia and you say to yourself: »But nooooo that is impossible, it is not for me, these guys are loaded! I ride for 4 hours and then I died… impossible to cover such distances… " And yet it is a sport accessible to all and it can be learned by training properly.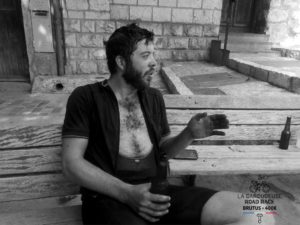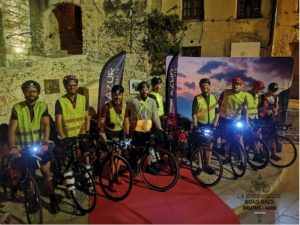 Ultra cycling takes the path of adventure in the middle of the non-motorized 2-wheeler without assistance. Xavier, whose story we are going to share with you, is the perfect example of a guy like you who loves cycling, who didn't know it was possible but who did it. You can line up on 400K like it did during The Baroudeuse ROAD Race but just like ultra trail running, the real magical moments are in montagne that you are going to seek them out and find them. Xavier found himself between earth and sky on the smallest distance of The Baroudeuse ROAD Race and 400K from the village of Shovel but with a spicy touch of 10000md + ! Xavier is not a climber, it is not a puncher, it is not a sprinter, it is just a guy passionate about cycling who knew how to approach ultra cycling in its purest facet: that of the adventure where we leave room for the unexpected!
He tells us all this thoroughly, he knew how to find the solutions to his problems, he learned about him, about this sport which pushes you to be in search of yourself. Xavier tells us his story decorated with the magnificent paintings of Sylvain Burgaud. Ultra cycling is an art of living and the contrast is just magnificent between painting and what Xavier went through.
Thank you for sharing your passion to all!
Xavier's story here with the collaboration of DECATHLON TRIBAN - happy reading
Coaching - Preparation for La Baroudeuse Bikepacking Race | STAGE Gravel - MTB Adventure preparation