Maximus, why are you speaking in US! The history of the US
Cover picture : Nicolas Abassit Photography
You will have all noticed it, each race has its own name which ends with US It is always good to recall them with great pleasure:
Augustus UNPAVED RACE 1150K
Quintus UNPAVED RACE 650K
Maximus UNPAVED RACE 317K
Magnus ROAD RACE 2700K
Titus ROAD RACE 800K
Brutus ROAD RACE 400K
After this great presentation, we are going to reveal the why and the how.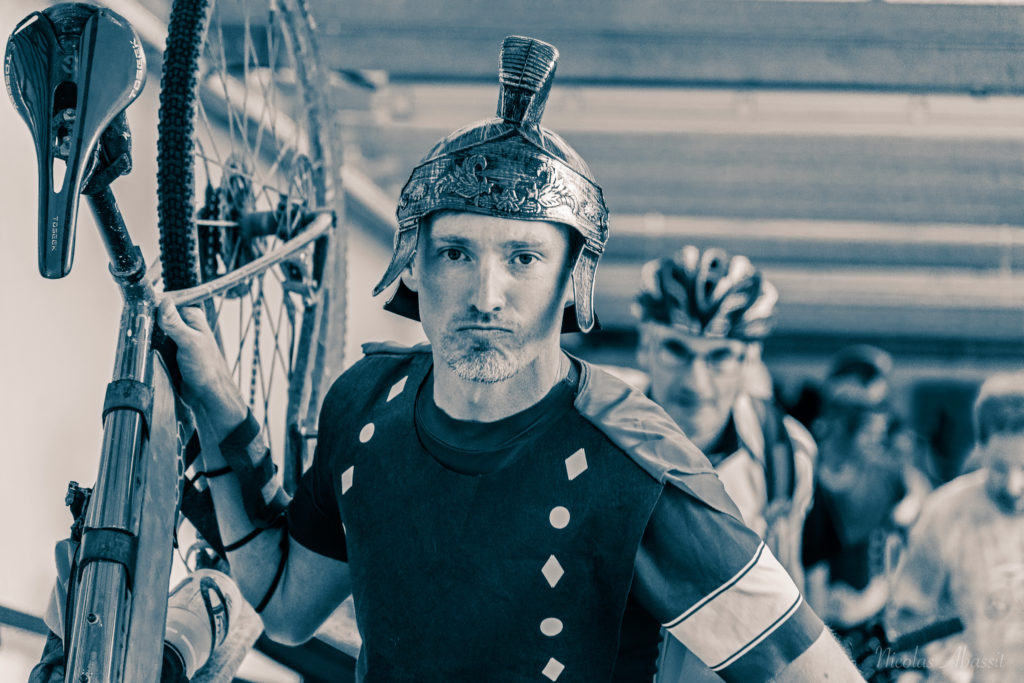 A DRINK THAT MAKES BUBBLES, FOAM AND IS HIGHLY CONSUMED BY CYCLISTS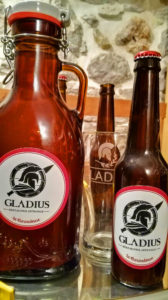 As a self-respecting cyclist, you have to love the beer, the first fuel to gain Watts. And if you don't drink it, you'll just be a little worse and we won't blame you for it. We therefore have the first direct connection to La Baroudeuse with glass: Artisanal beer. Gladius brewed in the village of Peille with our little hands, love and passion.
You will have understood it from the etymology of Gladiator, the name Gladius was chosen since we are on ancient lands and Roman remains. The Alps Trophy which symbolizes the conquest of the Emperor Augusyou in the village of La turbie testifies to it. The Gladiators were considered the "sportsmen" of their time: the link with the sports is immediate and it sounds in our head like an obviousness, it will be called GLADIUS ! A La Baroudeuse edition has been created, white beer obligatorily.
A WOODEN SWORD BECOMES THE EMBODIMENT OF FREEDOM AMONG GLADIATORS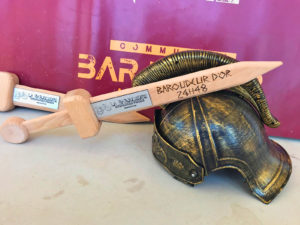 At the risk of their lives, the Gladiators prisoners must play with death to win their freedom. They must kill to be free! Sacred program to earn his Rudius, that is to say his wooden sword which will represent the deliverance of several years of Roman circus play: several years of combat. This is why we have decided to offer all finishers a Rudius engraved with the final chrono of the Baroudeur. You will not be asked to gamble your life or kill your comrade, we have evolved a bit at that level and improved the program. Several distinctions can be awarded according to the final time:
Gold adventurer - Argent adventurer - Bronze adventurer
WHEN THE ROMANS WORK WITH TITANIUM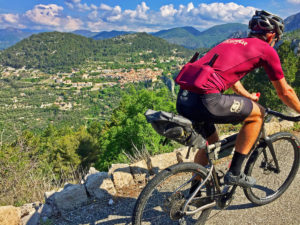 The icing in the bottle so to speak, is the support of chiru bike and CEC Component. The brand has dedicated a titanium bike to us, a Gravel bike compatible 700 x 45 or 27,5 ". This little jewel that we were able to test is called the Waves. A real Roman bicycle made in the old-fashioned eagle's forgeries.
You know everything, it's your turn to play now and try to earn your freedom by earning your Gold, Silver or Bronze Rudius. You will leave under a good Roman escort, just remember to hydrate yourself! You will then be inducted into the rank of Baroudeur.