La Baroudeuse, exceptional ultra-cycling made in France | road or off-road
Ultra cycling challenges, interests and scares. We are living in the early days of a developing sport. The world of endurance in general has its reference races whether in running, trail or cycling. The events that frightened specialists in their own discipline a few decades ago are now so popular that the organizers have to limit the number of participants.
They are magnificent pioneers of ultra endurance: UTMB, Embrunman, Paris - Brest - Paris, SaintéLyons, etc. When we think today of putting into the context that athletes 15 or 30 or more than 50 years ago wanted to achieve incredible challenges and crazy crossings to pedal (or run) day and night in all weather conditions. Today, these challenges have become essential in the world of sport, challenges that many want to achieve because myth has taken precedence over prestige.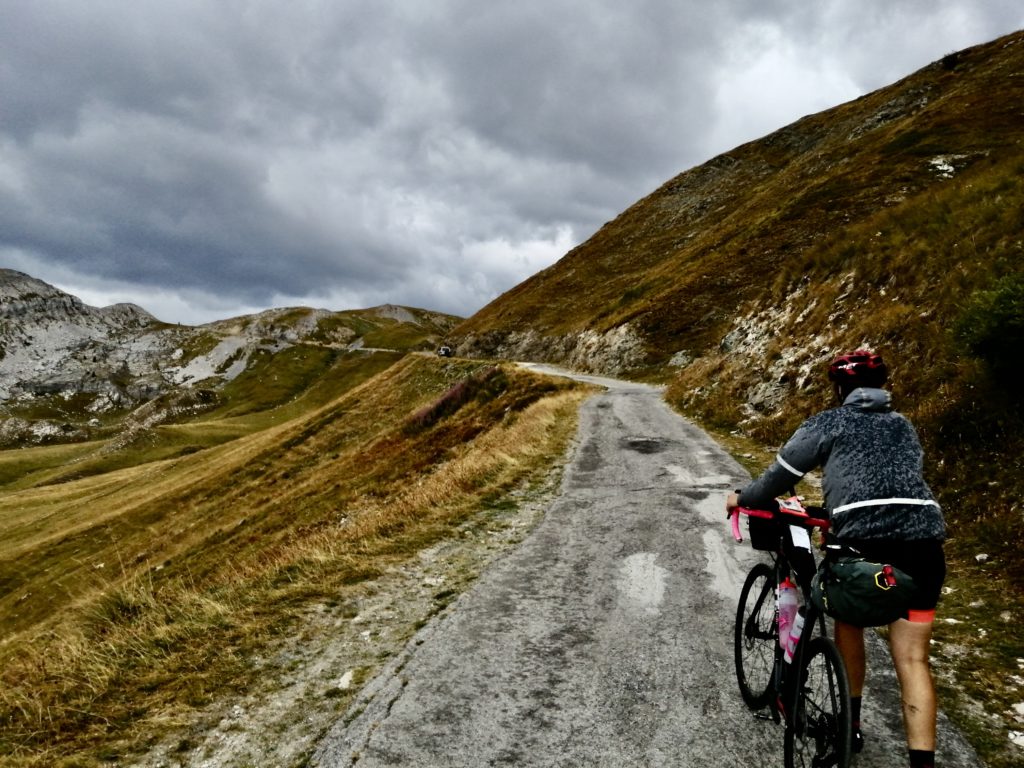 Ultra cycling once again offers a barrier to overcome and which takes us back a few decades ago. This feeling of inaccessibility comes back to haunt the minds of ultra-tough people. Simply there, we do not accumulate hours of sport but many days up to 2 weeks of Adventure.
This sport is attracting more and more followers and despite its disproportionate side, La Baroudeuse Bikepacking Adventure reveals an extreme side of ultra cycling: a challenge that only the most adventurous will be able to meet.
IN THE THOUGHTS OF A CYCLIST
Just thinking about overcoming several days of autonomous cycling without assistance, I still wonder how I will be able to achieve it when I see myself finishing with a lot of difficulty my first 200K on the road.
Ultra cycling attracts more and more curious people who are tired of consuming cyclosportives and stopwatch races. These cyclists wish to challenge their quality of ultra endurance that they wish to become. They want to compete against themselves, at longer distances. Riders want to sleep outside and limit their sleep hours in order to see how far they can go. Some people will be surprised to have unsuspected qualities when during 15 years of competitive sport in search of performance they have had much more difficulty entering the light of the rankings.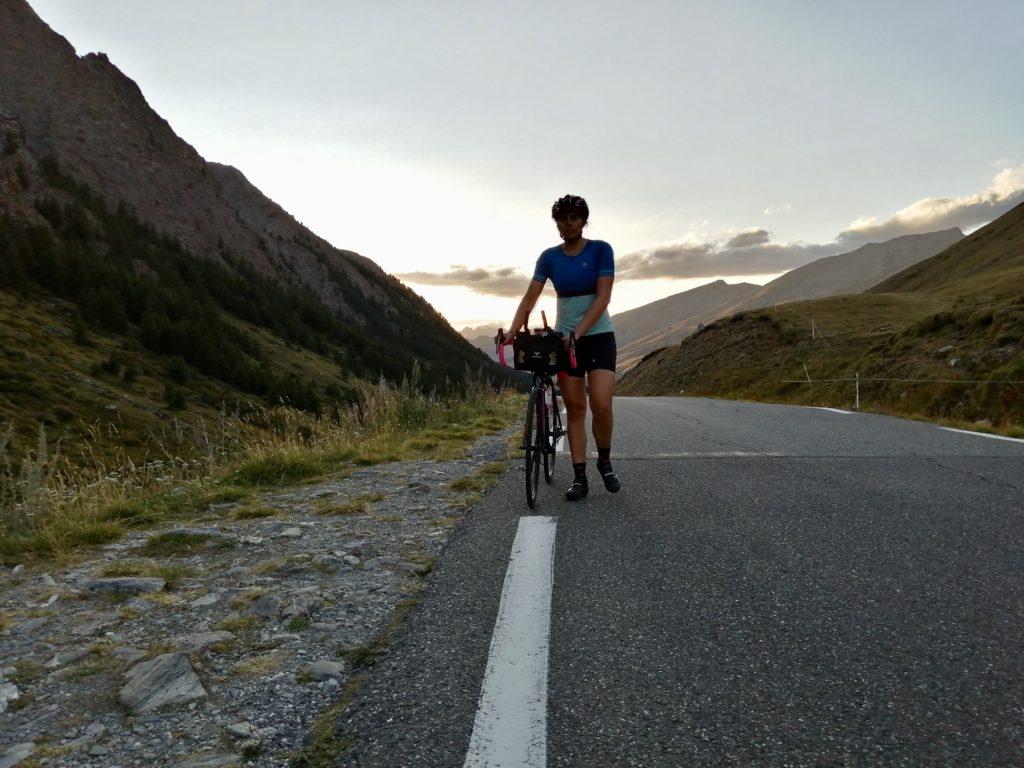 From endurance sport to ultra endurance to step into the light
Many will be surprised to be able to drive for hours, day and night, replenish their dietary energy and set out again on the roads to attack a course strewn with pitfalls day after day. Riders discover and practice their bikes in all weather conditions, going from a scorching day to a cool and sometimes rainy night.
But the riders turn out to have qualities of management and autonomy that they did not suspect. A new passion appears, a new motivation is reborn simply thanks to a new way of approaching cycling.
IN THE THOUGHTS OF AN ULTRA CYCLING BABY
Throw away your gels and put your pre-race stress to oblivion because ultra-cycling opens up a way: that of autonomous adventure where everything that must happen will happen even if you do your best to avoid problems. We are talking about physical performance but well beyond that we will highlight its mental performance faculty which will take you even further. I love ultra cycling for its intense side and its share of surprises that is offered to us every time I start a race.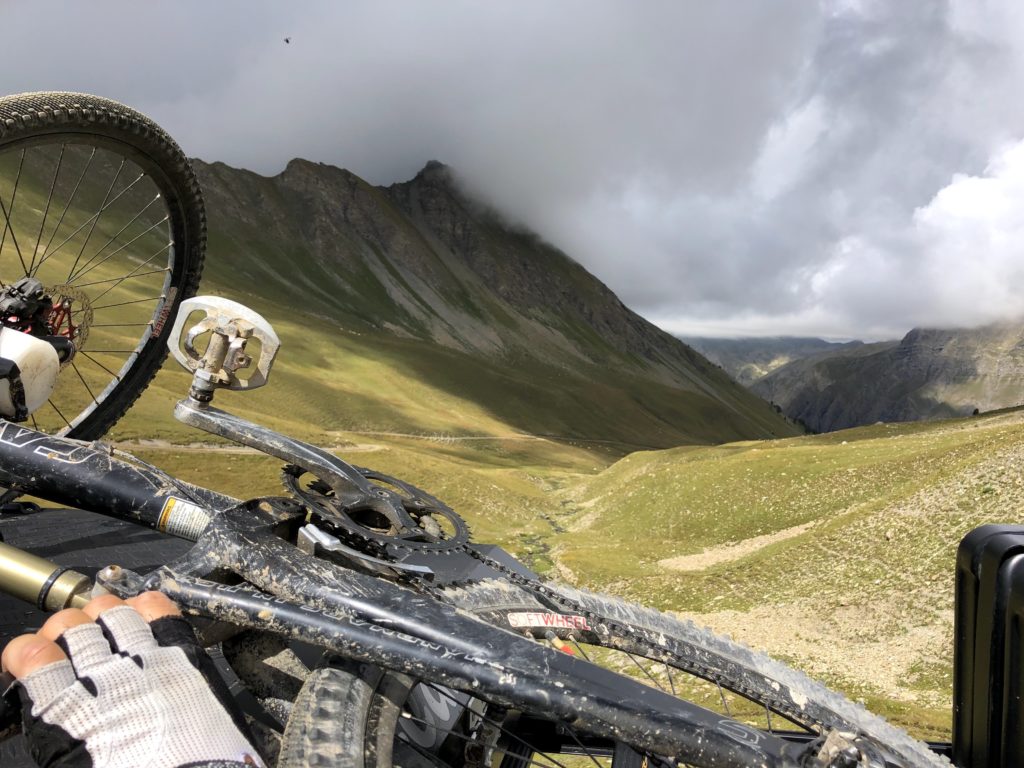 From ultra endurance to ultra extreme endurance in the mountains to reveal the most adventurous
The mountains reveal our riders just as the sea inspires sailors and reveals them. The Baroudeuse Bikepacking Adventure is the holy grail of the ultra-cyclist who wants to go even further in the approach of ultra-endurance. Only experienced riders will be able to cross the finish line and brandish their Rudius, a symbol of a wildly and intelligently won freedom. The others will have to resign themselves and make a new appointment with their lost freedom because La Baroudeuse does not spare the riders who surrender easily. The extremism of the Bikepacking Adventure in the mountains: La Baroudeuse.
IN THE THOUGHTS OF A FINISHER BAROUDEUR
It is obvious to me that it is like an inner quest. I took the start of this event underestimating what was going to happen to me. This event completely changed my vision of ultra cycling. I literally found myself at the heart of a true Adventure in the true sense of the word. I revealed myself and I was able to cross the finish line with great emotion. I had to stop 1 hour before crossing the finish line in the middle of the night, an effervescence of feelings overwhelmed me as I relived in my head everything I had been through: from the heatwave to the snow through the rain and all these climbs which were linked together so majestically that it imposed such a respect that if you give up, you cannot even be disappointed. I thought of my family with whom I would have liked to share this. You just have to question yourself about your entire process. I couldn't believe it, La Baroudeuse really made me discover Adventure ultra-cycling and I wonder if I will ever relive these emotions.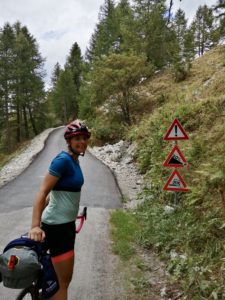 La Baroudeuse will reveal your best side between medium and high mountains between 2 days and 2 weeks of Adventure. You know, that side buried deep inside you that burns your being, that side that makes you feel alive.
If you want to feel this feeling of trying to survive in the face of one or more extreme situations, if you want to feel the force of the mountains pushing you or on the contrary slowing you down, if you want to be cold, to be hot, to be hungry, push your bike, if you want to feel alive, La Baroudeuse Bikepacking Race will help you in your process.
You will have to master ultra cycling before venturing into the unknown lands of the mountains of La Baroudeuse Bikepacking Adventure. You have the choice to get to know the mountains, in small formats that will offer you an exceptional digest of emotions. The greatest distances are reserved for true Adventurers. And in order to remain in an Adventure approach, La Baroudeuse undertakes never to exceed 50 riders per race distance.
Coaching - Preparation for La Baroudeuse Bikepacking | STAGE Gravel - MTB Adventure preparation