Finishers 2020 La Baroudeuse unpaved & road
Whether we are the organizers or you are participating, this year has been very difficult for everyone. We have done everything to allow this edition to take place despite this covid-19 context. Some were able to accept the postponement, others could not. We thank all the participants who were present for this 4th edition, as well as our partners.
They arrived day and night, and we did our best to accommodate each of you. You were fantastic and we are fortunate to have you!
You are now part of the Brotherhood of the Baroudeurs now and many of you have won your freedom.
The delivery of the Rudius is always a moment awaited by the rider who won it with the sweat of his forehead and his mind. We pose with our Rudius, we exchange with our family, with our fellow travelers. There are so many memories to tell after such ultra cycling crossings. Bikepacking invites you on a trip to La Baroudeuse Bikepacking Race and it is for our greatest pleasure.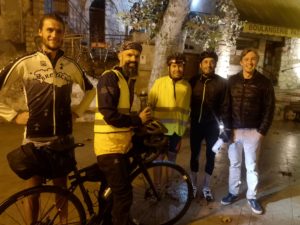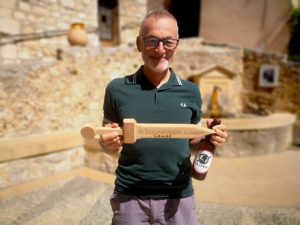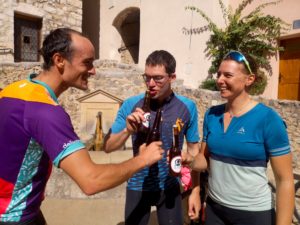 We present the list of 2020 finishers below:
2020
- Augustus 1000K:
Julien Roissard: 4 days 11 a.m.
Anthony Jacob: 5 days 19:33 p.m.
- Quintus 650K:
Romaric Midon: 5d 18h ​​15 ′
Etienne Plauche: 7d 11h 59 ′
Markus Noltr: DNF
Olivier Chabiran: DNF
Benoit Lassalle: DNF
- Maximus 317K:
Jean Michel Combe: 2d 6h 40 '
Sébastien Laporte: 2d 6h 05 '
Remi Prunet: DNF
DUO Catherine Orsi & Alice Caplier: DNF
ROAD 2020
- Trans Alpes Magnus 2850K:
Dominique Gauthier: 14 days 15h 16 ′
David Cordouan: 15d 16h 29 ′
Ben Davies: DNF
Naim Bora Atlay: DNF
Daniel Wischnewski: DNF
Maciek Kordas: DNF
Sandro Poppe: DNS
- Titus 800K:
Gérard Rumen: 2d 12h 39 '
Selim Mahdhi: 3j 1h 21 '
Victor David: 3d 4h 06 '
Boris Girard: 2d 18h ​​59 '
DUO Morgan Danvel & Aurélie De Bemoy: 3d 18h ​​25 '
DUO Flavie Bahuaud & Augustin Mouterde: 4d 9h 17 '
Ernest Mordret: 4d 9h 47 '
Yannick Lutz: DNF
Carsten Honneman: DNS
- Brutus 400K:
Armand Vic: 1d 2h 33 '
Vincent Sage: 1d 4h 50 '
Adrien Dubessy: 1d 6h 30 ′
Jules Renauldon: 1d 6h 30 ′
Stéphane Durbano: 1d 8h 50 '
Corentin Lepeltier: 1d 14h 45 '
DUO Patrice Millet & Olivier Soussan: 1h 15h 50 '
Yannick Charvet: 1d 16h 03 '
Maxime Gallouin: 1d 16h 30 '
Stephen Rew: 2d 6h 40 '
Yann Alexandre Subai: DNF
See you very soon for the new 2021 projects which will soon arrive, be in the start in block.